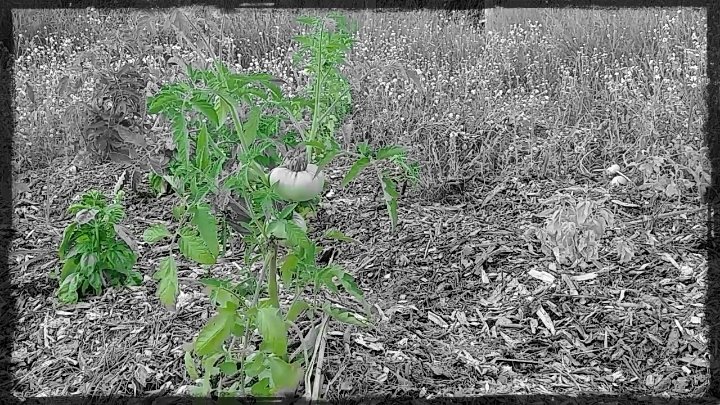 Today was an active day around the farm. We took care of the cows, paid special attention to the chicks, helped the kittens, and weeded the garden. There may be more in there, but those might be the highlights!
While we were out of town last week we experienced some amazing growth in the garden...mostly the weeds haha.
We have planted tomato plants and basil plants. I can smell the basil just walking by!! The tomato plants are growing tall and producing fruit. 
When we finished clearing out all of the new weeds we could really see the plants. I had a great time crawling on my belly through the garden just looking at the world from a different angle. I also enjoyed playing with the editing.
I hope you are enjoying our adventure as much as we are.
Come join us on The Inner Blocks discord!
Be well
~The Yeti
---
View this post on the Inner Blocks Community dApp for the best experience.