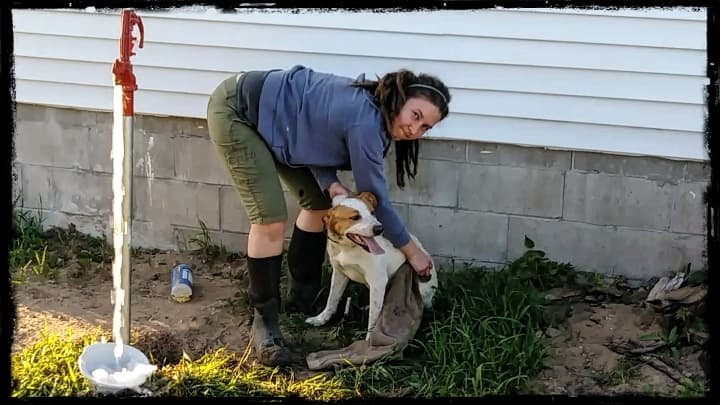 Yesterday evening there seemed to be a bit of a misunderstanding between my best pal George and my best gal Stacie D. They were having a conversation about whether rolling in manure was the best idea, or made the best cologne. 
Needless to say, I had to get my hands up in there and help her clean him off. Living on a cow farm makes for endless opportunities for the dogs to roll in their favorite brand. 
This was by far the worst he had ever done it. In all of my years of washing this dog off, I have never seen it so deep in his hair. Even after he looked clean we poured more water on him and it ran off....green.
Stacie D is a trooper. She has always been willing to take care of the dogs when they do things like this. Always willing to jump on the grenade for me. I could not have a better woman in my life, and I like that dog a bit too haha.
Be well
~The Yeti
---
View this post on the Inner Blocks Community dApp for the best experience.