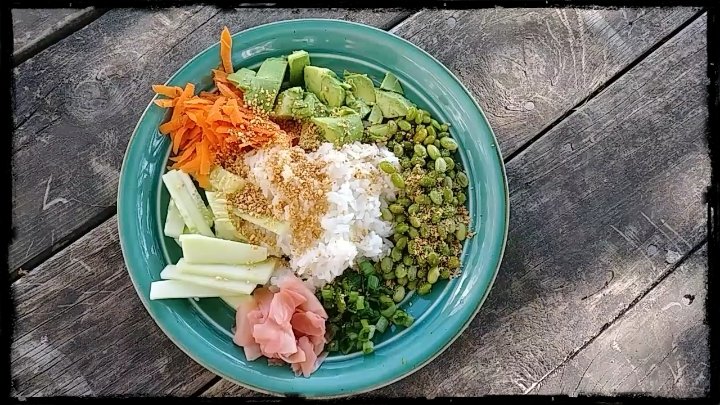 Tonight was a new experience around our house for dinner. We are big fans of sushi, and and food in general. 
Stacie D thought it would be a great idea to make sushi in a bowl. Much like a buddha bowl, but different ingredients. 
We had...
Rice, cucumber, carrot, avocado, edamame, green onions, topped with crushed peanuts and hoisin sauce and ginger!
I love a great flavor mixture. 
Be well
~The Yeti
Join us on The Inner Blocks discord!

---
View this post on the Inner Blocks Community dApp for the best experience.