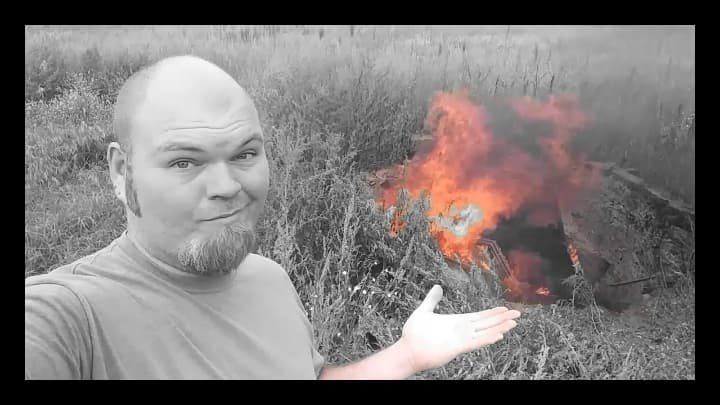 After spending nearly 5 years in the Southern Missouri Ozarks, Stacie D and I joke and say that any good fire is a Missouri trash can.
Everyone may have a different idea about the best way to get rid of trash...but to be fair...you are never really "rid" of trash. There are many cases that we just fill up a trash can, and someone else picks it up. We don't think about it because it is out of sight out of mind.
We know that there are landfills. That doesn't mean that we have to agree that landfills are the best way to deal with trash. I think there is a great way....Fire!
There are alot of things that can and should be recycled, but then, there is everything else. We have found the fire is hot and efficient and will take care of what you need.
All fire, and all trash, should be handled responsibly. Today was a big day. That fire behind me is actually the remains of an old chicken coop. Since we couldn't salvage the wood....we threw it into the ol' Missouri trash can.
I hope you are enjoying our adventure as much as we are!
Be well.
~The Yeti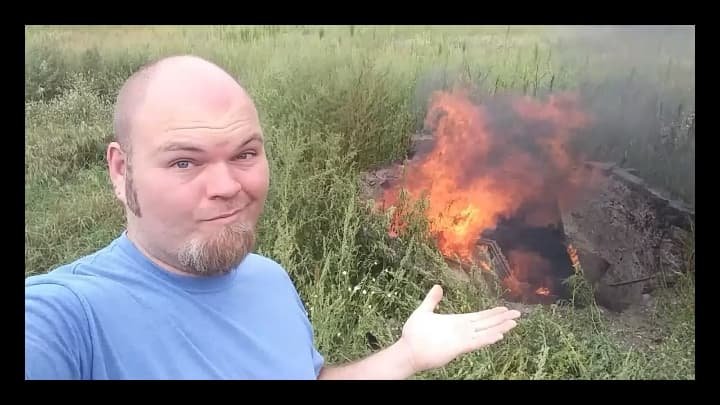 ---
View this post on the Inner Blocks Community dApp for the best experience.