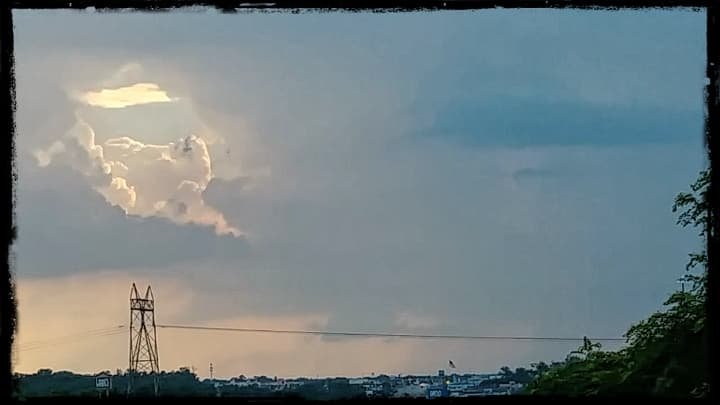 For the fourth of July we visited family in Ohio. The weather was hot, and the adventure was amazing.
One thing that we did was purchased fireworks. For this, we had to drive a bit to another state. I was caught by this beautiful sky while walking back to the car. 
The rainy skies had opened and we got a glimpse of something beautiful. Most people see things like this and they talk about heaven. When I saw it, I thought more about it being a way out. Like an escape hatch to the universe.
I don't know exactly what is out there...but I know that what we are doing here surely can't be the only adventure. For now I will live out this experience #innerblocks
I hope you all are enjoying our adventure as much as we are.
Be well
~The Yeti
Come join us on The Inner Blocks discord!

---
View this post on the Inner Blocks Community dApp for the best experience.