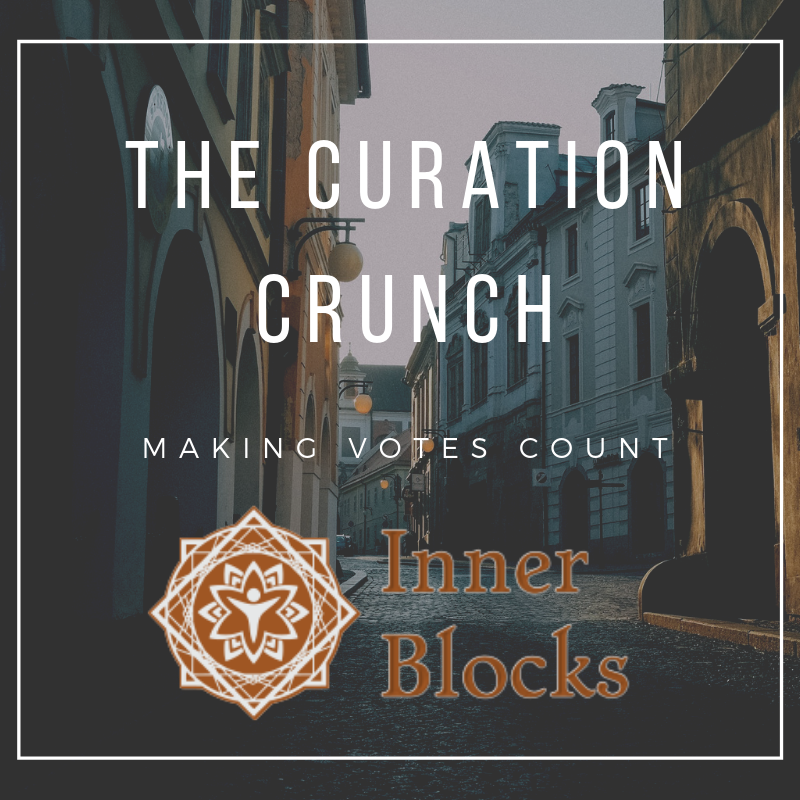 We are starting this week in full swing. There is nothing but a sea of possibility in front of us. There are big things happening all around us, and even bigger things on the horizon. 
We have previously written posts about what is happening with Inner Blocks, and more details about curation. We thought with the changes that are happening with Hardfork 21 and 22, maybe we would say something again!
We have noticed there is alot of change already. We have heard people talk about posting less, and curating more. That is amazing. I always encourage both, sharing your experience, as well as supporting great experiences. 
One thing that we have seen an increase in is curation groups. I guess you could call them curation groups. It is an account or community that is using delegations to support great content. Some have no returns and some have a small ROI.
We are here to say that Inner Blocks has already been doing this. We have been running a discord based curation bot that supports amazing first hand content from around the world. We have curators from various countries and languages that are finding content that reflects an individuals real life experiences that may have other wise been buried in the larger ecosystem.
We currently have 10 curators and the account @innerblocks has 8,647 SP. Some is organic and the rest came through supportive delegations. 
We are looking to hit our next goal of 10,000 SP and add more curators. The intention for this is to support more great content from great creators from all walks of life and perspectives. There is no ROI for the delegations. Everything that is rewarded is added to build the project up. We would welcome your support by delegating any amount of Steem Power to..
---
---
We can see the writing on the walls and the direction that the entire ecosystem is going. We currently are running our front end https://www.theinnerblocks.com. As we continue to develop and create the features that we believe will carry us into the future, we will be adding it to this URL. When the front end becomes what we know it can be, we will be rolling it all over to the new URL www.innerblocks.com. For now we are adding what we see to be essential. Features that are common and useful for many frontends, like the Keychain login option and an inviting user experience.
We would like to invite you all to join us in the Inner Blocks Discord! 
Check out the front end and let us know what you think. Maybe you would even like to volunteer to get it up and going faster.
Don't forget to delegate and support real people doing real life!
We look forward to meeting you all, and growing this project to connect the world.
Thank you
~Inner Blocks

---
View this post on the Inner Blocks Community dApp for the best experience.