Mosaeek's greatest motivation is to make a responsible way of interaction that helps decrease hate speech and cyberbullying on the internet.
---
Hi!
Previously I have made certain posts that are a mixture of compilation and addition, with the objective of being able to send information in Spanish to any human being.
A few weeks ago I entered the Discord server of Mosaeek, a space where I was received with too much positive energy from the ecosystem that exists there, the development team of this new social network meets the spiritual, mental and action values that can be glimpsed through the love placed in the development of the application and the structure of the Discord channel.
I am currently making talks about Steem in the physical world, I plan to use this information as graphic material that supports users to continue collecting useful information to use these communication tools, there are certainly thousands of utilities for Mosaeek.
Convert your YouTube video to Mosaeek instantly, without any waiting Here!
---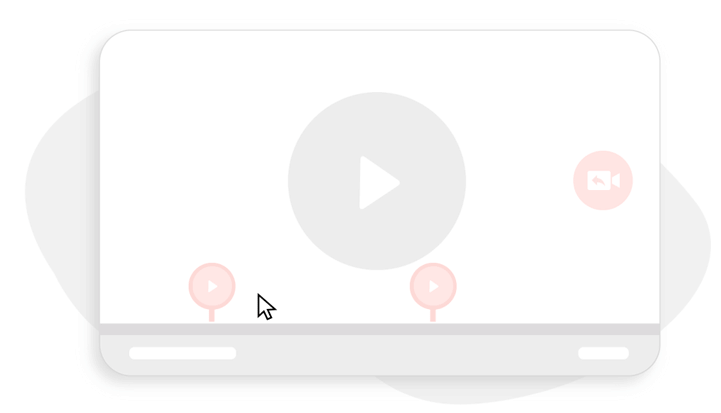 This simple gif explains how to upload your video, you can use an old video or record a new video and use it!.
---
I will leave you here my last two videos uploaded to the platform, I want to see your video answer !!.
LiveSession of music with children
Video Reggae of the week: Don't walk away - Juanito Makandé
---
What is Mosaeek?
Mosaeek is a social App that revolutionizes social networks to date, allowing personal, authentic and fun interactions.
The name of the social network "Mosaeek" It comes from the word "mosaic" giving representation of its dynamic fractal, where starting from a video initiator we can have fractals of the same conversation.
I love the electromagnetic spectrum and it guided me through art, when I see ** Mosaeek ** I see an effective way of communication where I can express my emotions not only with the voice but with the body, whether asking questions, singing songs or looking for ways creatives of hanging out with people around the globe
---
I can think of some examples of the infinities that could be done with ** Mosaeek **, I'll leave some here
1.- If you are a person who remembers the dreams he had while sleeping, you can make a video in the morning telling everything you saw at night while you were resting
2.- If you have any questions that the Internet may not be able to answer humanely for your specific problem, you can use Mosaeek to see that a member of the community has a similar experience and can help you
3.- Initially Mosaeek was going to be an educational platform, if you want to teach this platform is ideal, allowing you to have questions in a specific second to which you can answer with another video!
4.- If you have an event that you want to do and want to give information about it, you can use Mosaeek to spread your space and get feedback on it.
5.- If you are a Nature Lover and have some knowledge that you want to share, Mosaeek makes possible the immediate response from interested people who want to know more about that recipe, material or information that you are spreading.
6.- If you are a musician you can use Mosaeek to get live feedback of your musical pieces, in addition to that you can interact with people who like your material in a more intimate and enriching way.
---

---
Mosaeek is a platform that allows the exchange of experiences between users, another tool that makes us close to those who are far away, I see Mosaeek as a unifying platform that can allow me to talk freely with family and friends who are outside the country.
The Venezuelan reality is that we have families to whom even more than 50% of the total members of her have left, causing those who leave and those who feel deep pain, I see this platform with a potentially emotional value for Venezuelans, who can express themselves with their loved ones in a more complete way thanks to the dynamics that Mosaeek puts into operation.
How can I upload my video to Mosaeek?
Mosaeek has a great option where we can convert YouTube videos to mosaeek almost instantly, however, what increases the quality of the experience is to make live video-responses to other users.
In summary:
Mosaeek is an incredible platform for human beings who work with emotions and communication, such as: Social communicators, psychologists, sociologists, musicians, actors, broadcasters, painters and artists in general.
What do I plan to do with Mosaeek?
It seems to me a tool that fits the Blockchain platform as a ring to the finger, allowing me to better interact with the users of the community, I have thought of a series of ideas that I would like to implement to take away the fear of social networks.
1: Jose Pintor: I was thinking about starting a painting weekly and that it was created according to the guidelines that people give me through video responses!
2: Weekly Music: Weekly I will be uploading a song to Steemit, I can transform my video from Youtube to Mosaeek instantly and listen to feedback from users of the globe!
In fact, I have already uploaded two videos to Mosaeek and I have obtained beautiful answers that have given me joy and desire to find good content to share there (:
I would like you to leave me a video response in one of the videos!
Organic growth is the best, Mosaeek opens the doors to a new way of experiencing it through digital.
3: Poetry videos with my grandmother: My grandmother loves to share verses, I think a good way to give her more years of life is to show her on the Internet the love that her poems can convey.
I'm still thinking of more ideas, do you have any that you would like to give me? Feedback is always important (: