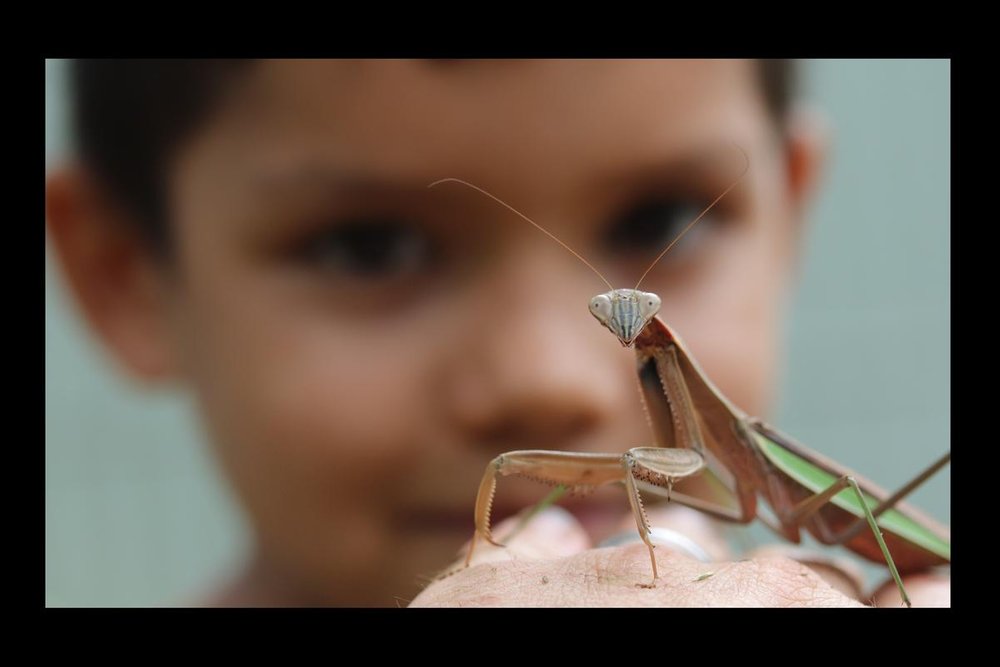 Check out what Monster Truck found!
---
He really didn't need very good eyes to see this one, since it was over four inches in length. This is the biggest Praying Mantis that we've ever found on our property. It was quite a sight to behold, and an impressive beast indeed. Of course we let it go in the garden, and we're hoping that she may even lay some eggs up there!

A BOY AND HIS BUG PHOTOS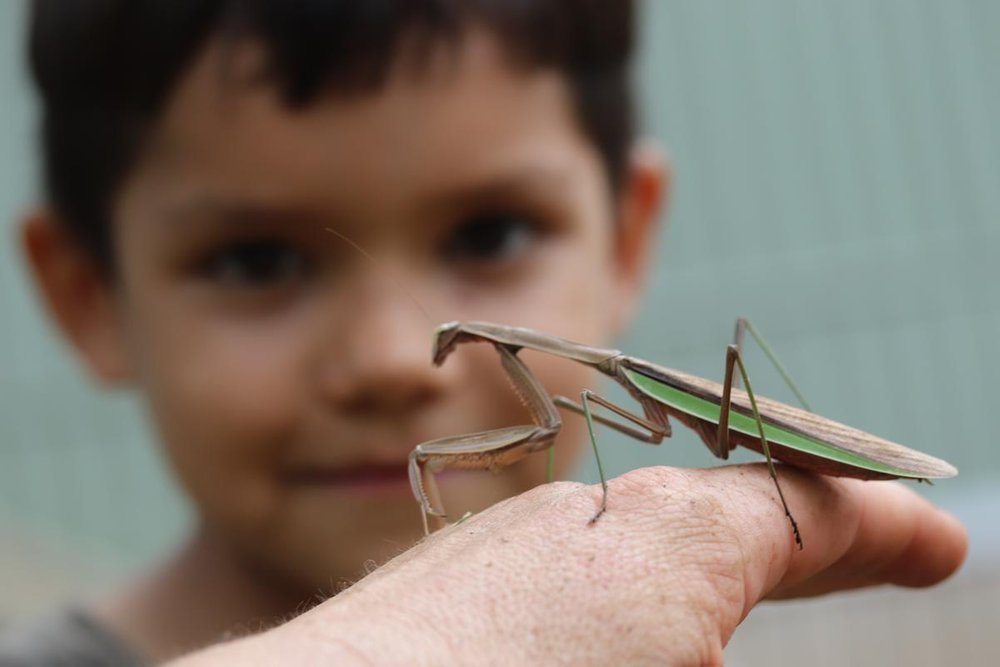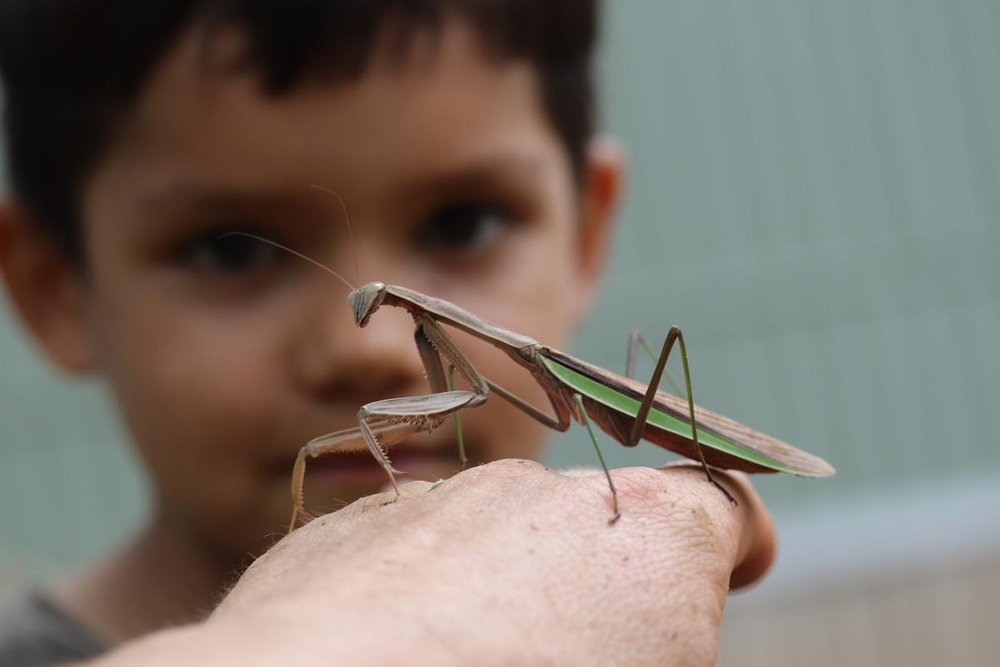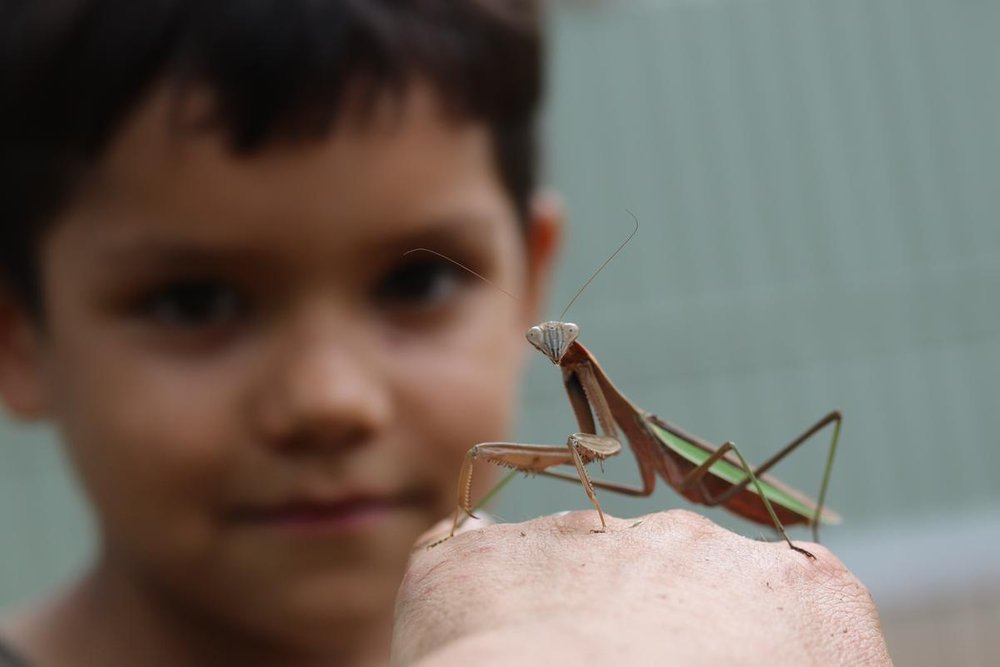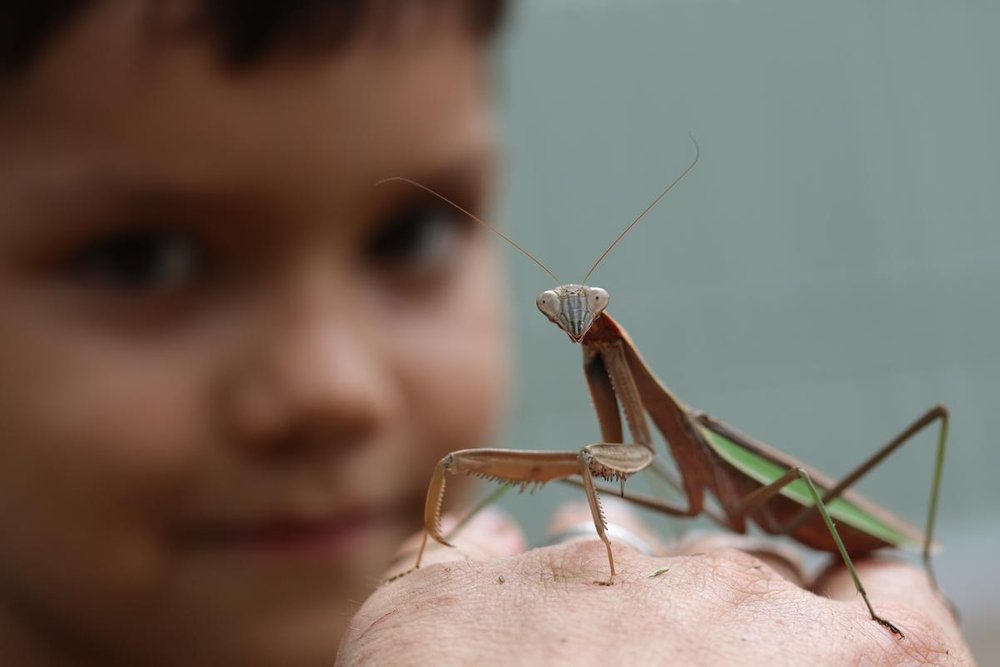 Until next time…
Make today special!
---

Want to sell sustainable, handmade products in the Homesteaders Co-op?