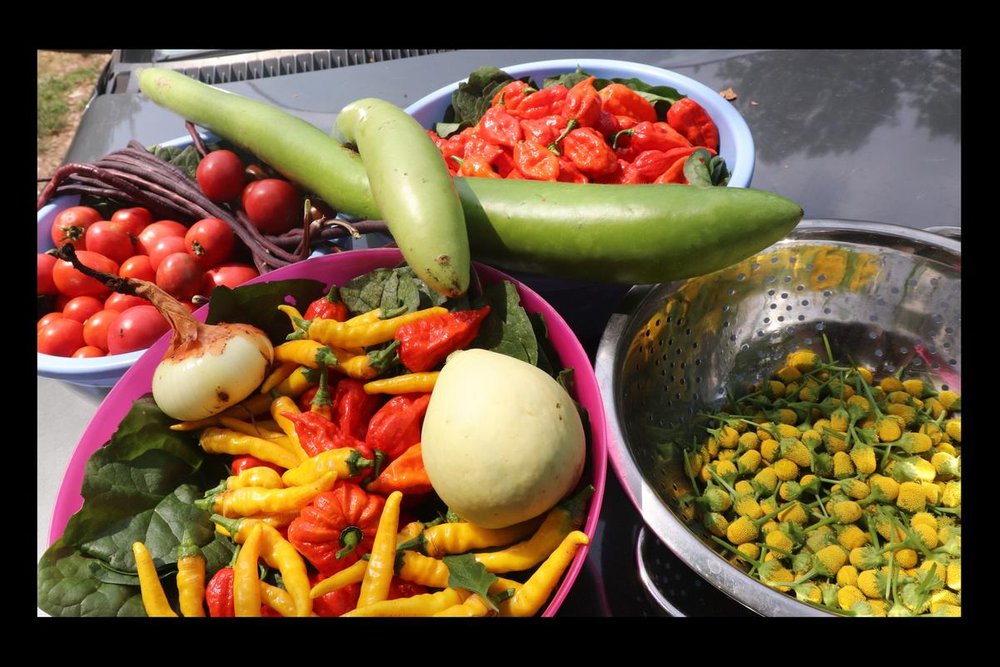 Whoa, it's REALLY coming in now!
---
Technically, these photos don't even show all that we harvested. The Malabar Spinach is insane and we won't be able to keep up with it, which means that we can take as much as we want as often as we want until frost, which is awesome. The Ghost Peppers finally kicked into ripening, and they are coming in heavy. Sunglo Peppers are also getting ready, and the Tomatoes are still cranking it out. Here's a handful of photos from yesterday, and we'll be out harvesting more soon enough today! Get your grow on!

HARVEST PHOTOS FROM YESTERDAY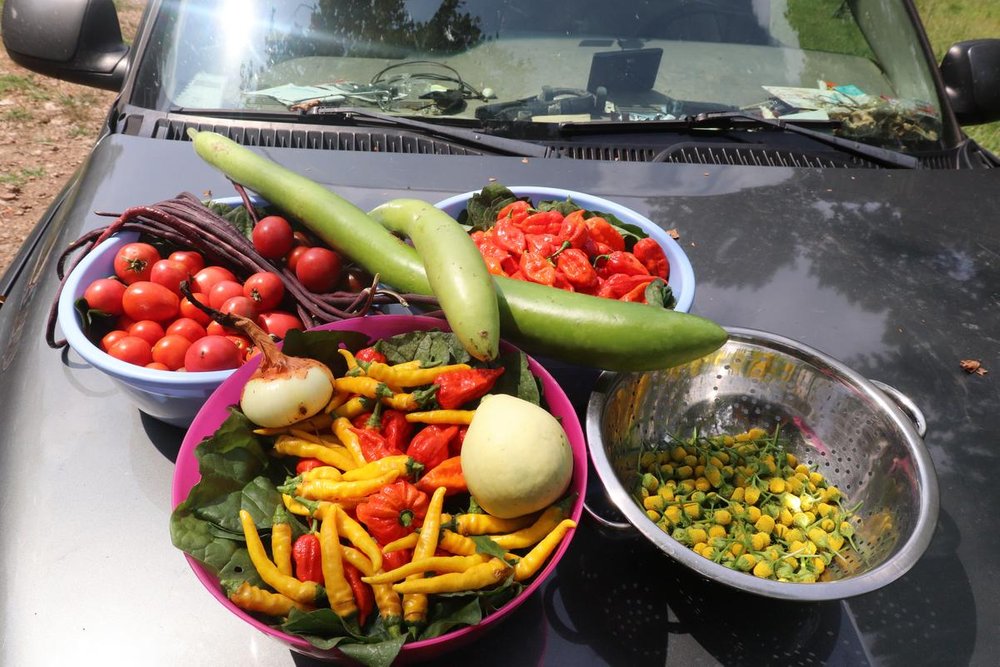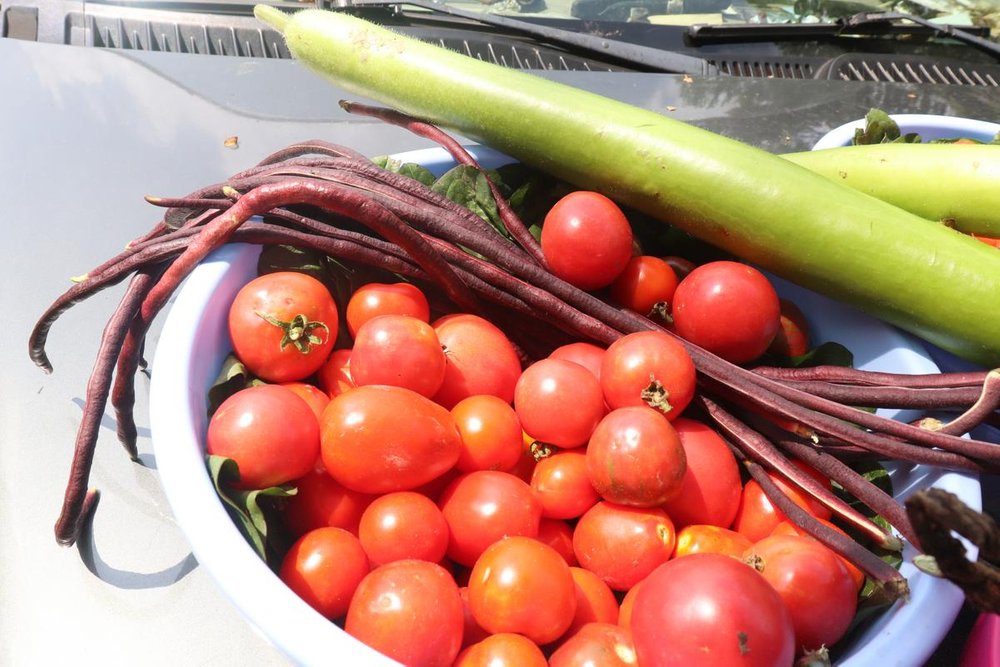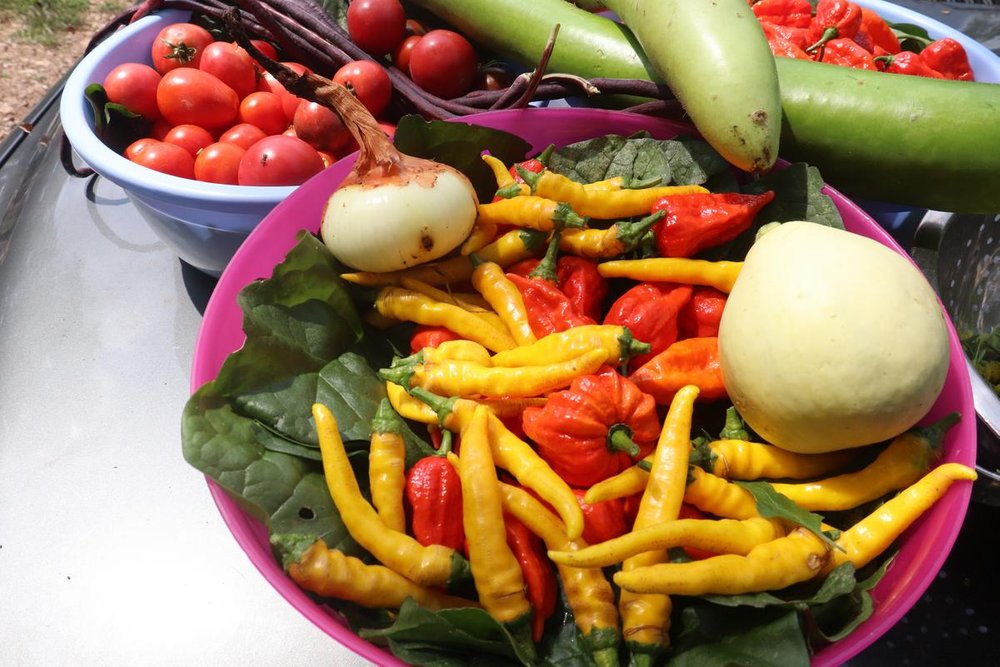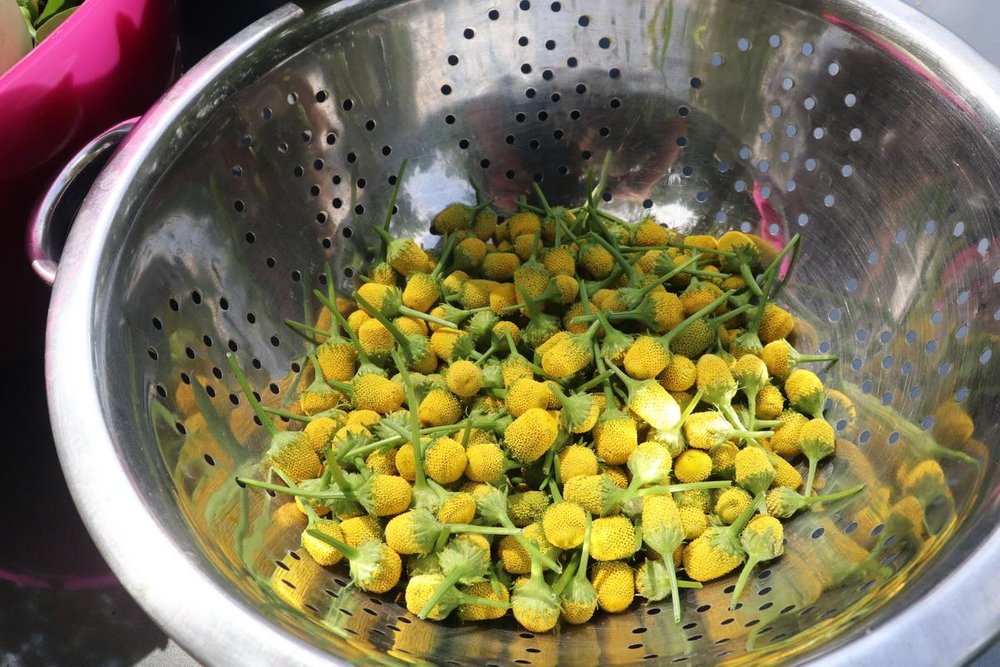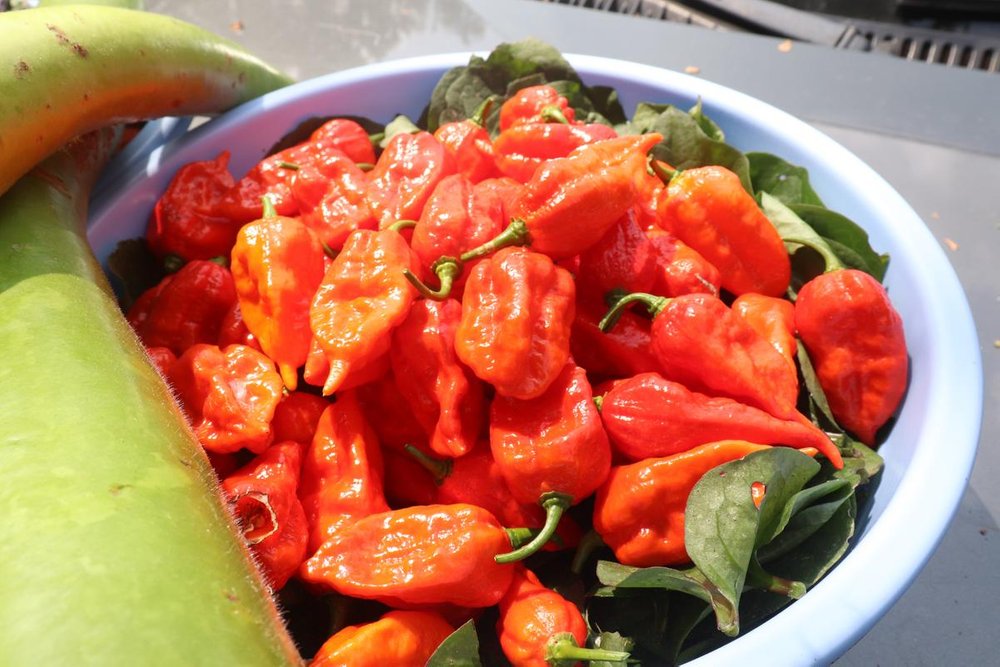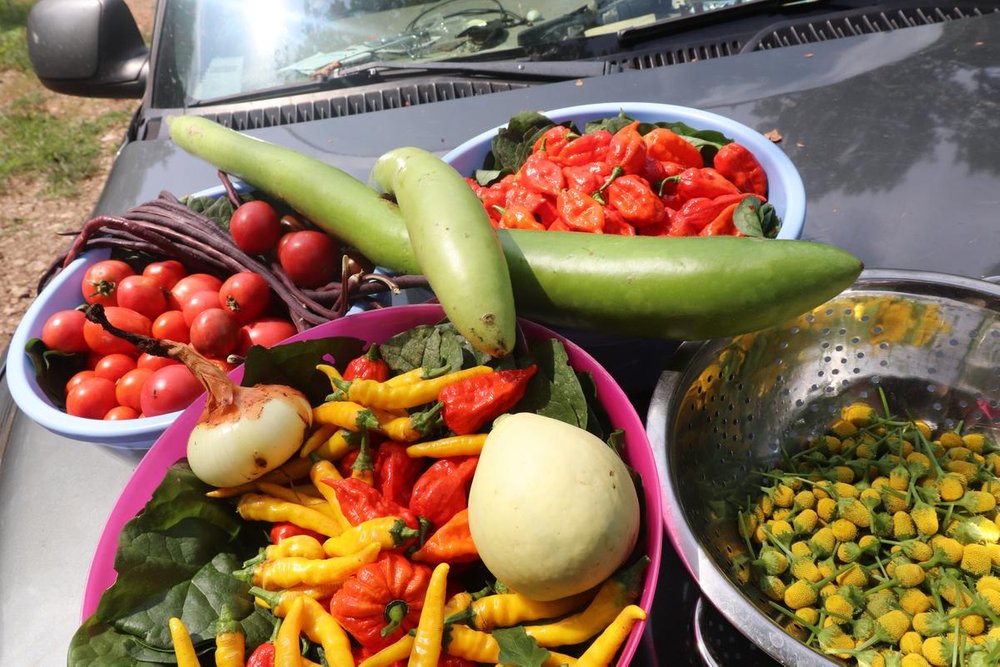 Until next time…
Make today special!
---

Want to sell sustainable, handmade products in the Homesteaders Co-op?