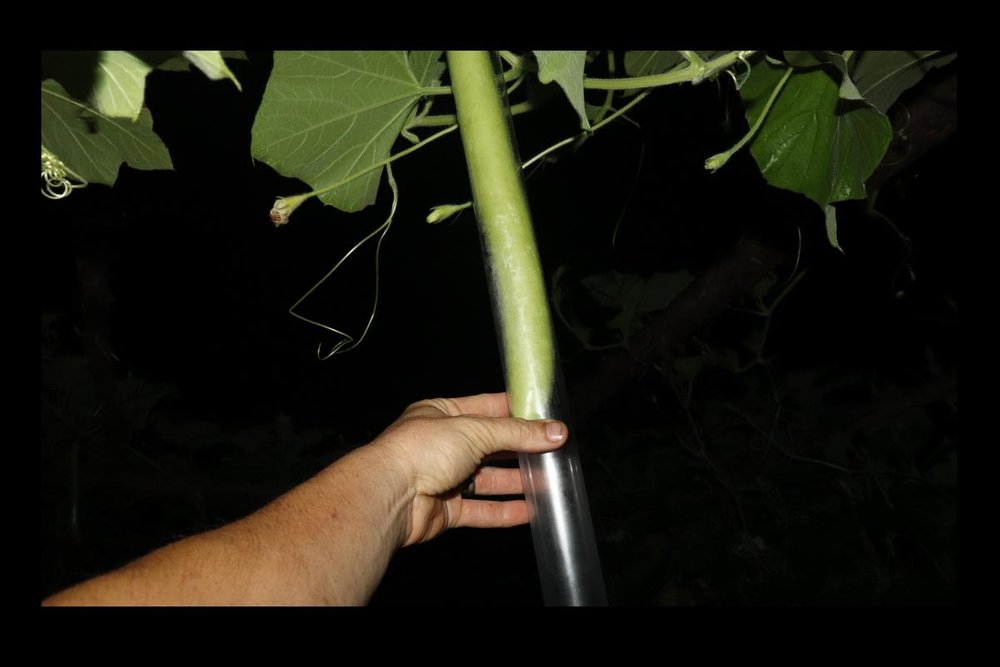 And now for the video!!!
---
Honestly, I guess I get to make the rules in my own contest, but still, I have to wonder. After already having my personal best for longest snake gourd in the garden right now, I thought I'd still step it up a notch to attempt to reach new heights... or at least new lengths anyway.
In this video, I slide a plastic tube over a snake gourd in an attempt to restrict the widening of the length with the hopes that the energy will instead be transferred to the overall length of the gourd. It just might work; what do you think?

CHEATING VIDEO

Until next time…
Make today special!
---

Want to sell sustainable, handmade products in the Homesteaders Co-op?