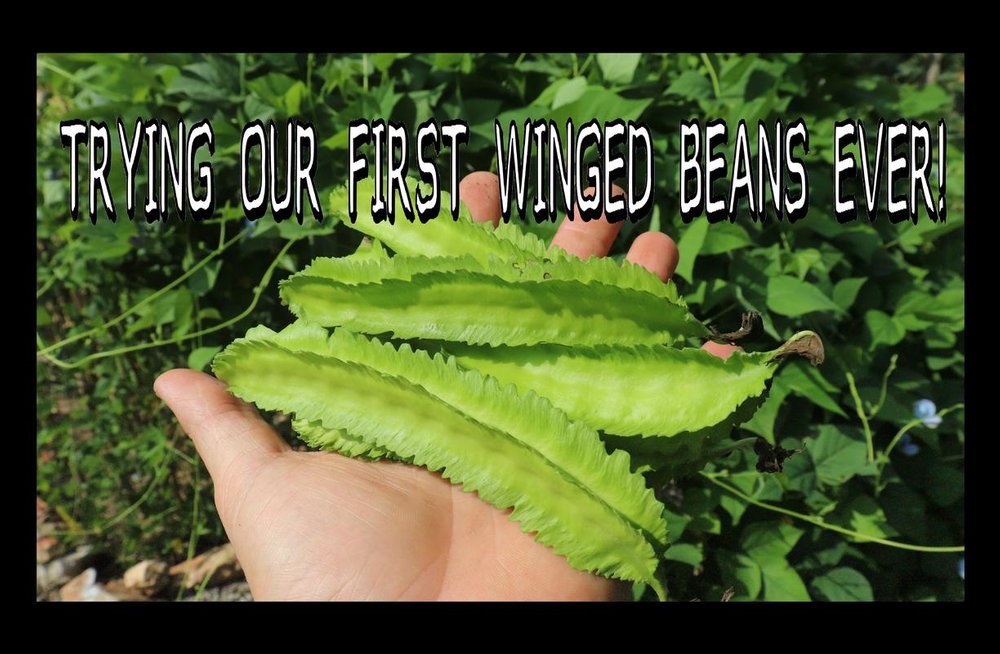 What an interesting plant!
---
This is another one of those peculiar garden plants that we happened to see in the Baker Creek Heirloom Seed Company catalog and without ever even tasting it, we decided to devote some time, effort, and garden space to it with the hopes that we''d like it. In this video it all comes to a head, and finally get to try eating this peculiar food. Did we like it? Will we grow it again? What about the children? To answer those questions, enjoy the video!

TRYING OUR FIRST WINGED BEANS EVER! - VIDEO

Until next time…
Make today special!
---

Want to sell sustainable, handmade products in the Homesteaders Co-op?