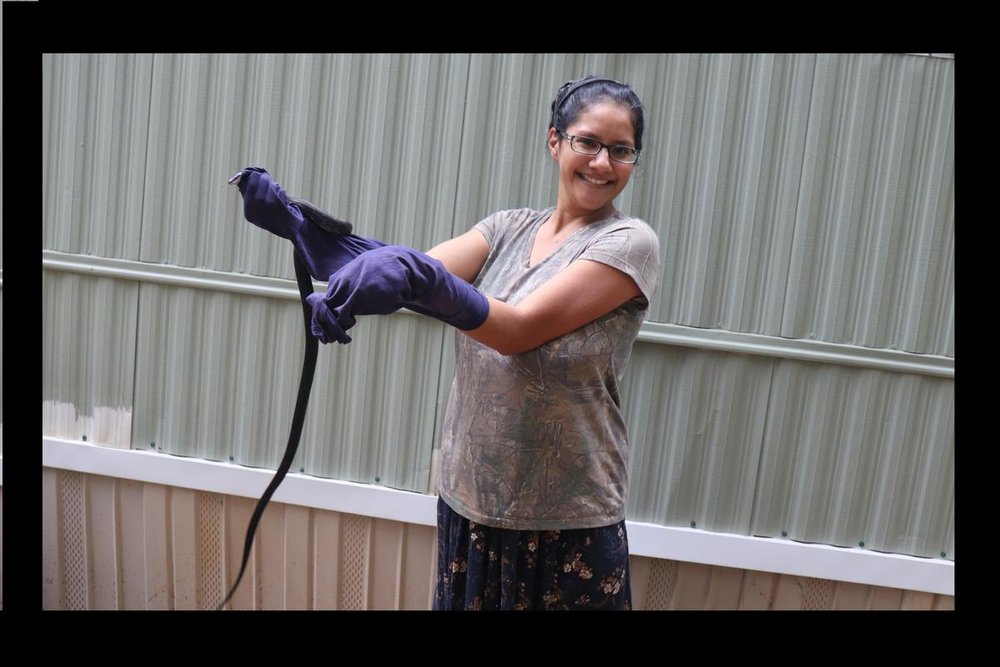 Check out what Mama-Pepper found!
---
To be honest, she did not catch this one, but she did find it. However, since she was the one who found it, I thought it best to get some photos of her with it. She was a little intimdated and put some clothes on her hands prior to holding it, but she still managed to hang onto it for some good photos.

MAMA-PEPPER & THE BLACK RAT SNAKE PHOTOS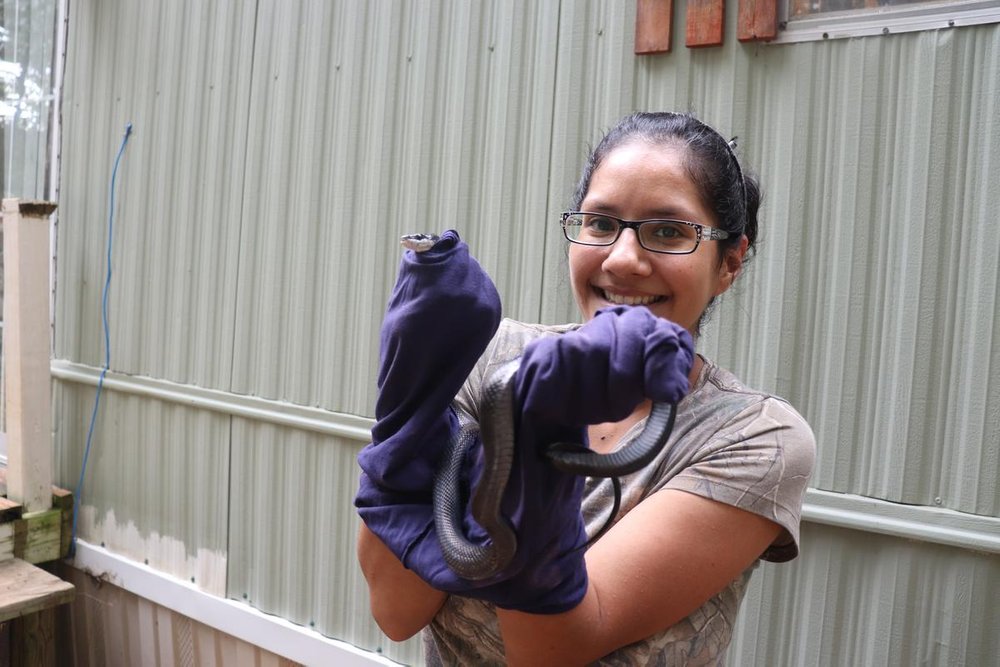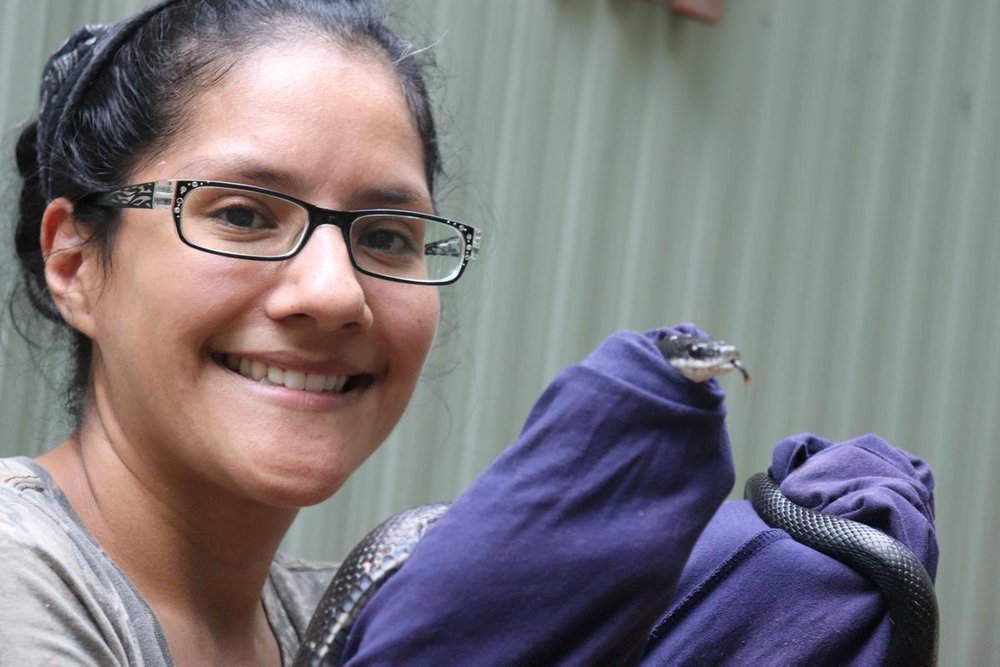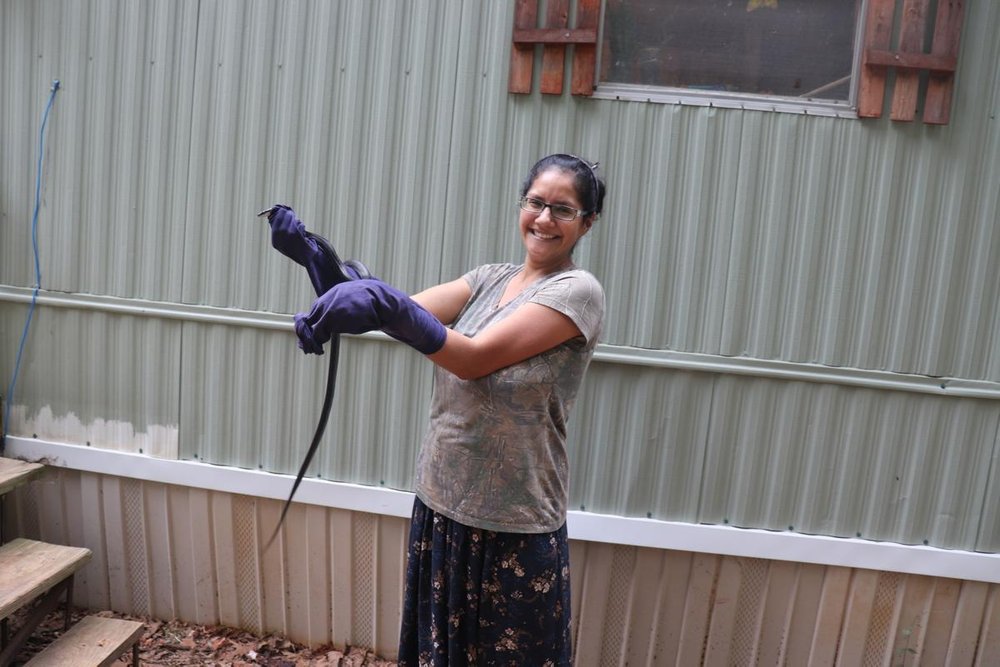 Until next time…
Make today special!
---

Want to sell sustainable, handmade products in the Homesteaders Co-op?