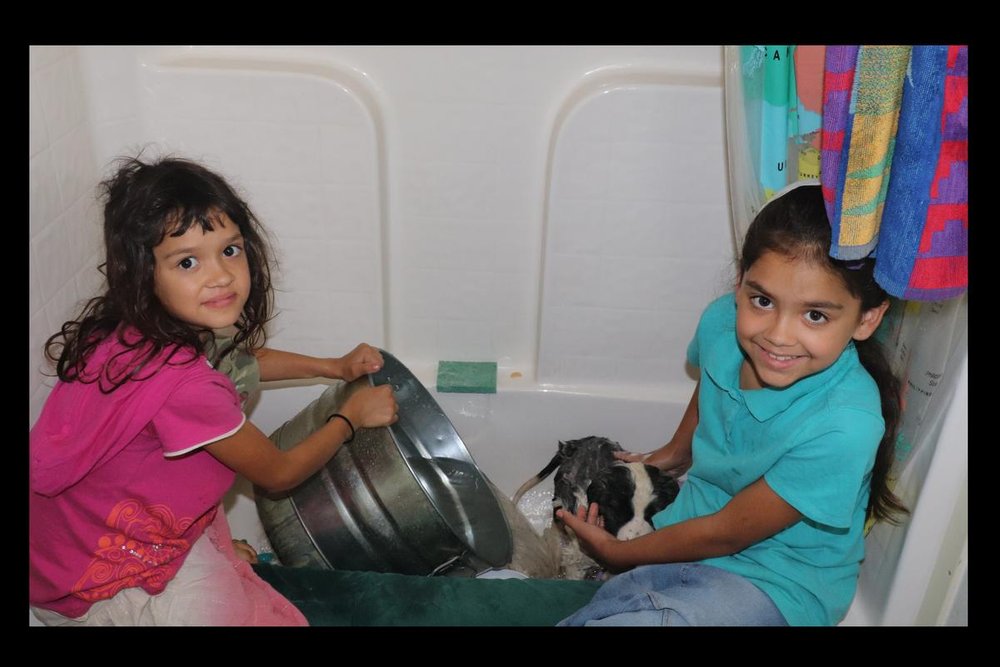 Hard working little girls!
---
Well, some of our little puppies have already left the homestead. In preparation, our "muddy buddies" needed to be cleaned up. Of course our two oldest girls were ready to help out, and soon the little puppies got to take turns in the tub. Pardon Red-Pepper's hair, as it's been hot and humid here lately.

PUPPY WASH PHOTOS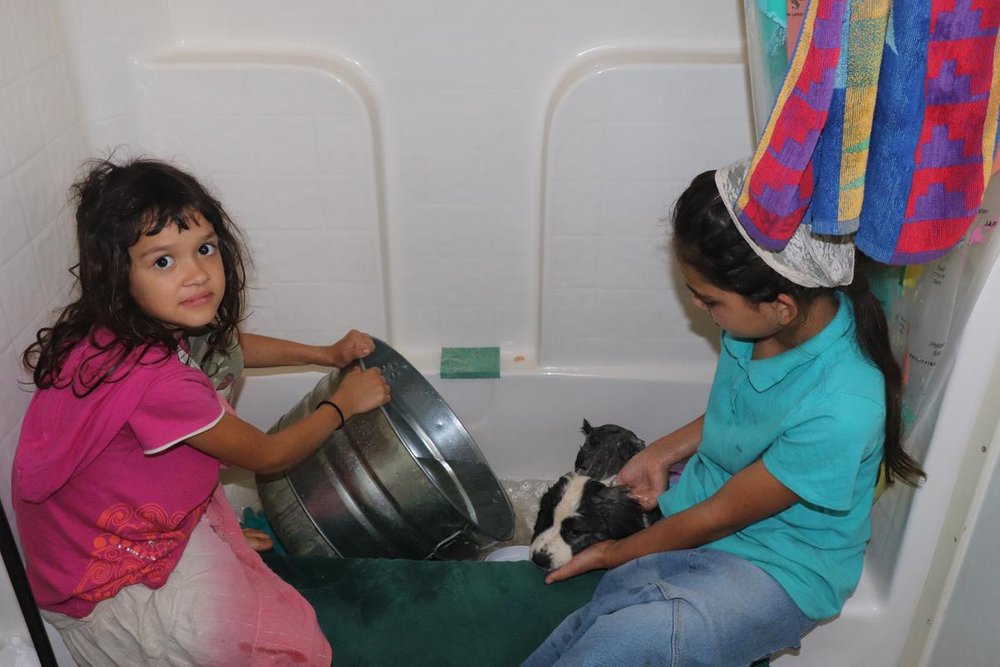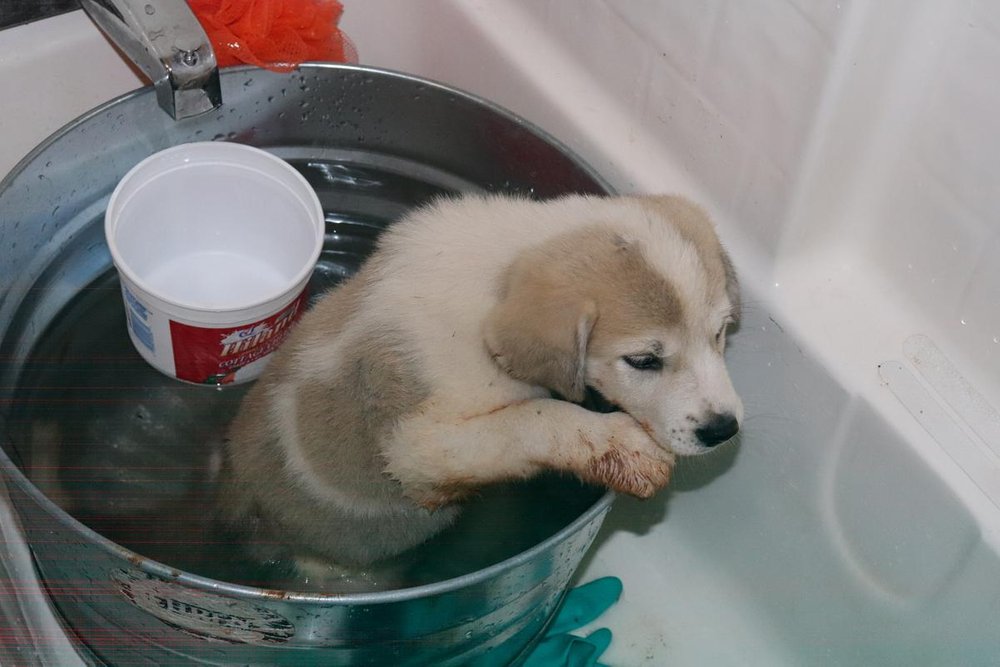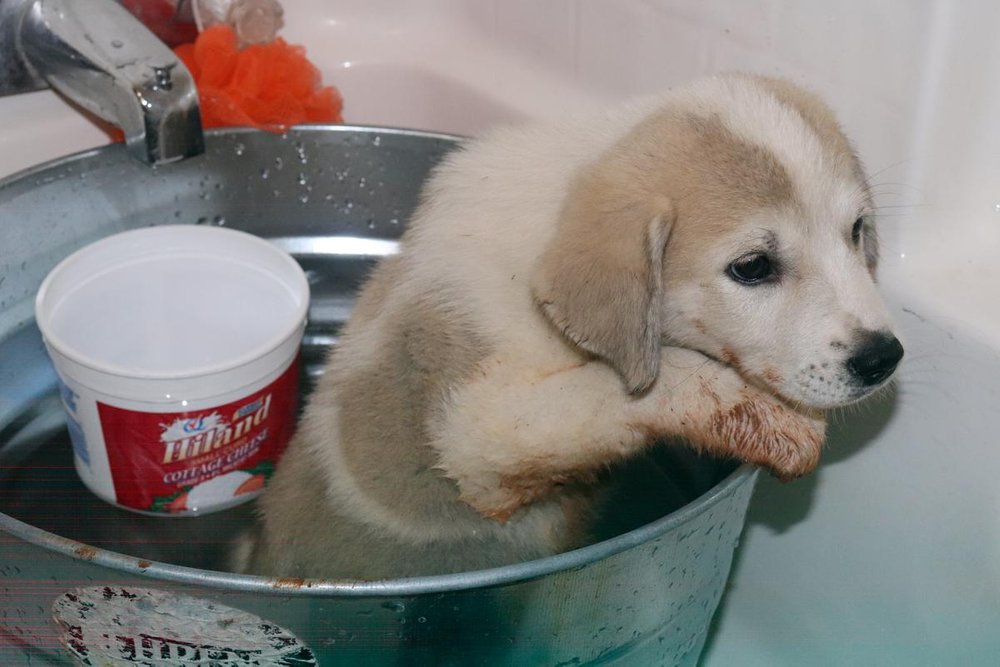 Until next time…
Make today special!
---

Want to sell sustainable, handmade products in the Homesteaders Co-op?