This morning was awesome! I got the call yesterday afternoon from a buddy who invited me to go fishing this morning and of course I said yes. My sunrise/sunset app wasn't forecasting a great sunrise but I brought my Canon 5DS R camera just in case anything cool caught my eye. Lucky me, sunrise ended up being spectacular with great orange colors. The only problem was that it happened right as we were launching the boat but hey, the boat tied to the dock ended up providing a pretty cool shot too.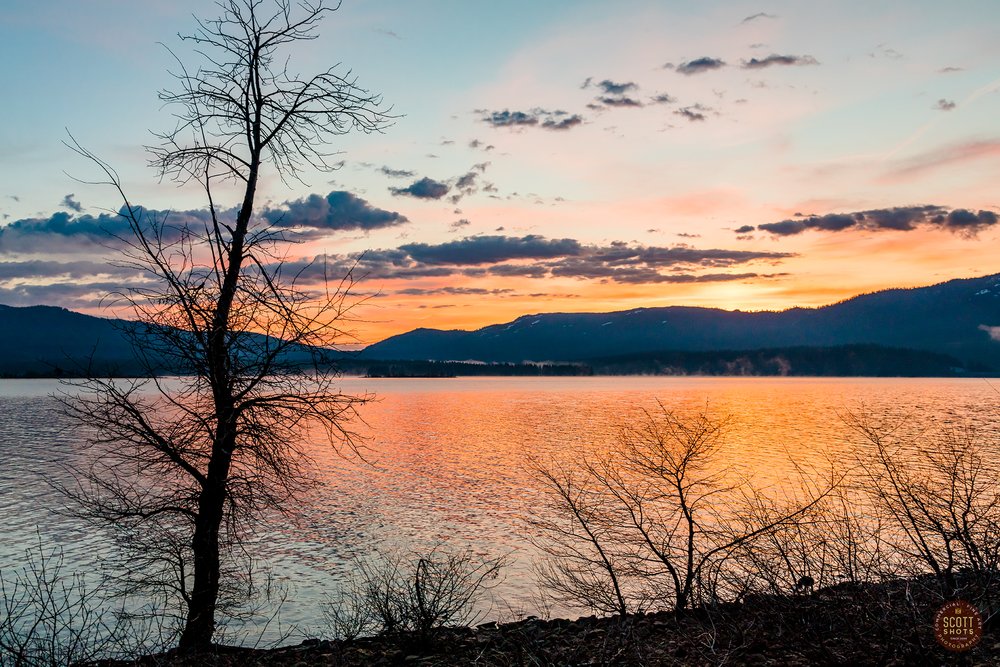 1.
I didn't have my tripod or any lens filters with me this morning. These were shot handheld with a high ISO of 1000. They have a fair amount of digital noise when viewed very large but they still look good and should make for nice large prints.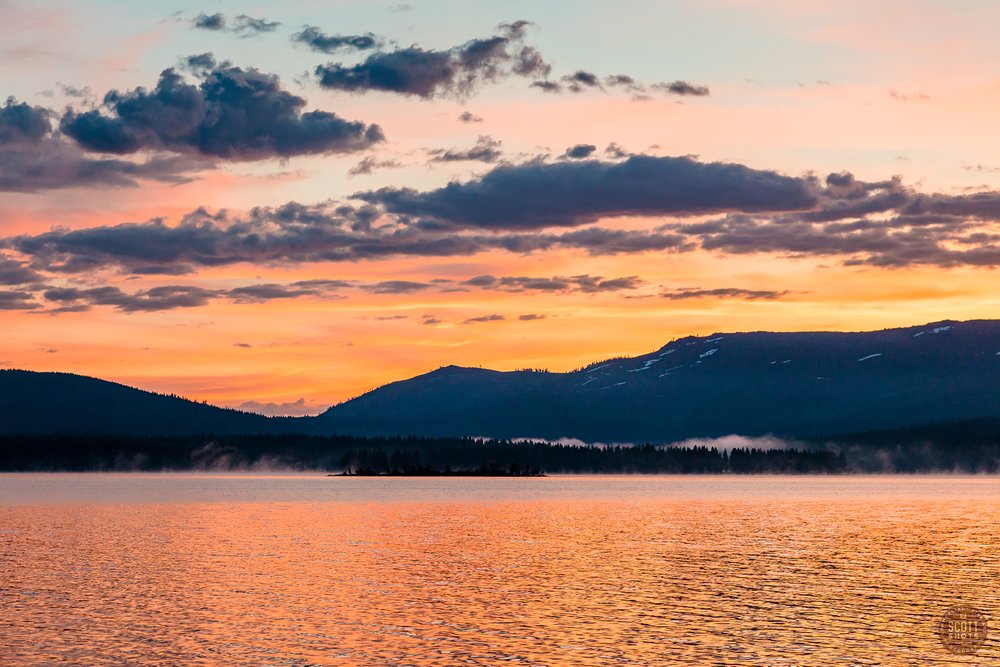 2.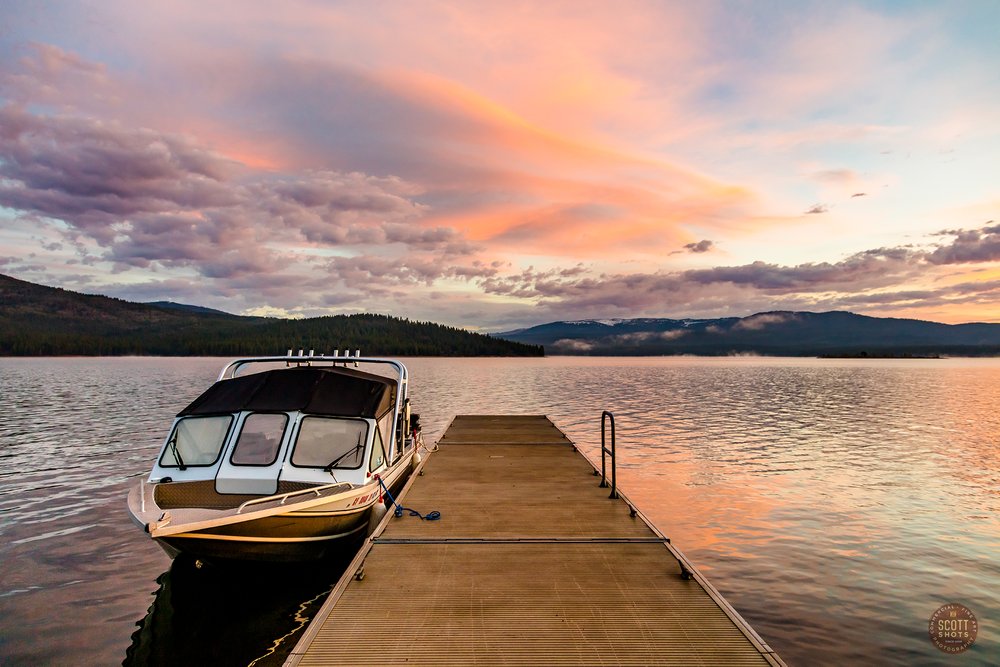 3.
Here's of cell phone shot of me and one of the Kokanee Salmon that we caught. We actually caught quite a few Kokanee and saw even more jumping all over the lake. Kokanee is one of my favorite types of fish to eat, they are delicious! And they are actually on the grill right now as I write this post...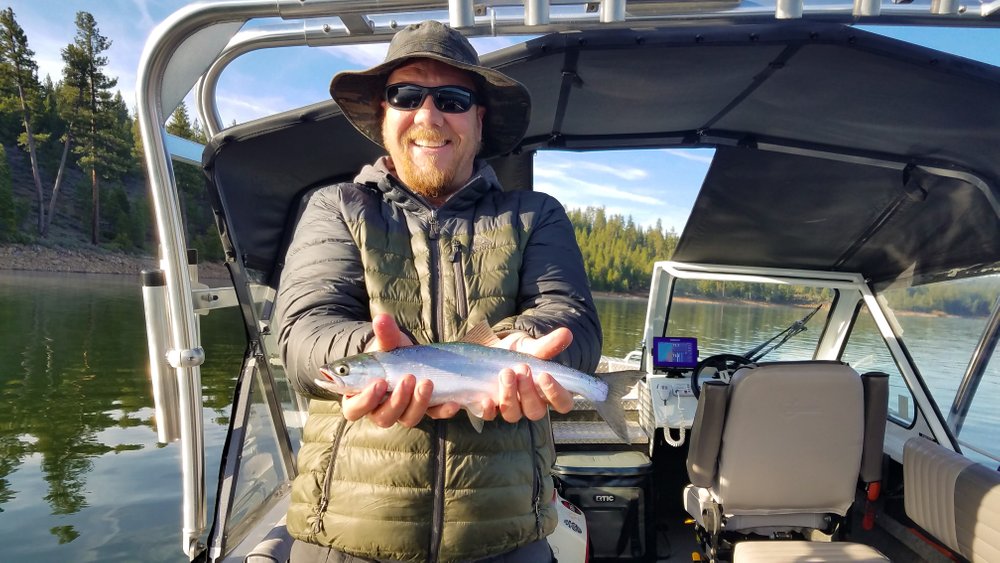 4.
Stampede Reservoir is one of the less photogenic lakes around where I live but I'm really happy with how these turned out. I'm curious, which one of the photos is your favorite?
Thank you for looking. I hope you are all having a great day or evening!
Scott Thompson
Scott Shots Photography