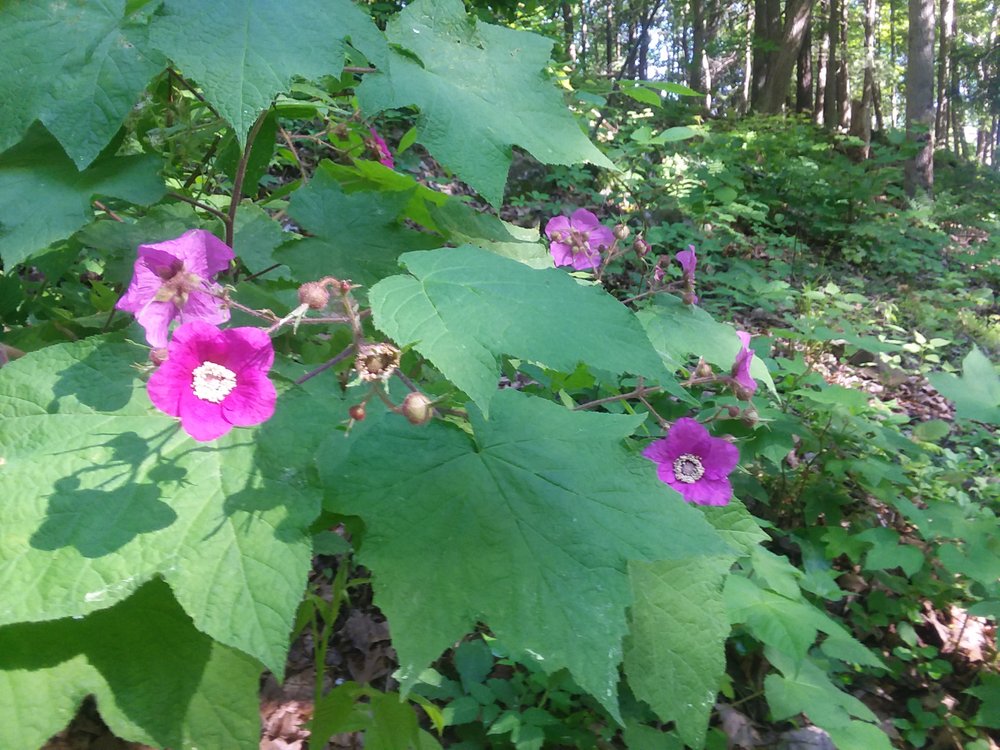 This pretty flower is from the thimble berry bush... and it's another delicious berry with it's own distinct taste.

I wanted to apologize for not having been very present in the steem community these last few weeks!!! There was a time when I posted almost every day but now it seems to be once a week if I'm lucky!
I will be back on track soon for sure but not quite just yet... We are going to France to help my father with his move and we still have to build a small barn for the trailer so we can keep warm this winter to avoid renting an apartment. As you can see, besides your typical constant off-grid fixes and improvments there is to be done, we are busy!
Finally started our recycling center: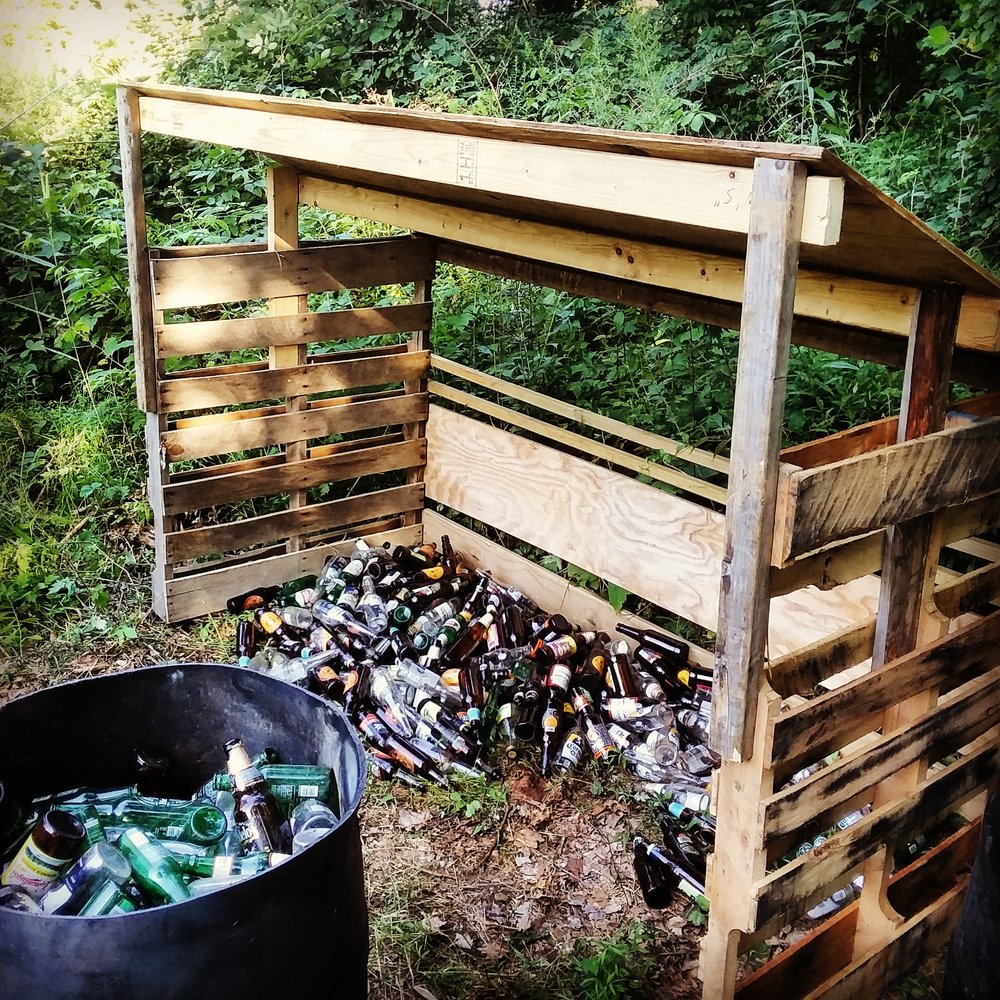 We have been collecting bottles to use as building material in the future!!! Make things pretty and all that.
Yesterday we managed to finish another small structure just like that one for all the outside toys for the kids. And than there's the garden... apparently we are growing food for the groundhog but he seems to leave us the zucchini and the peppers. I did learn however, that he loves broccoli, red cabbage and kale!!!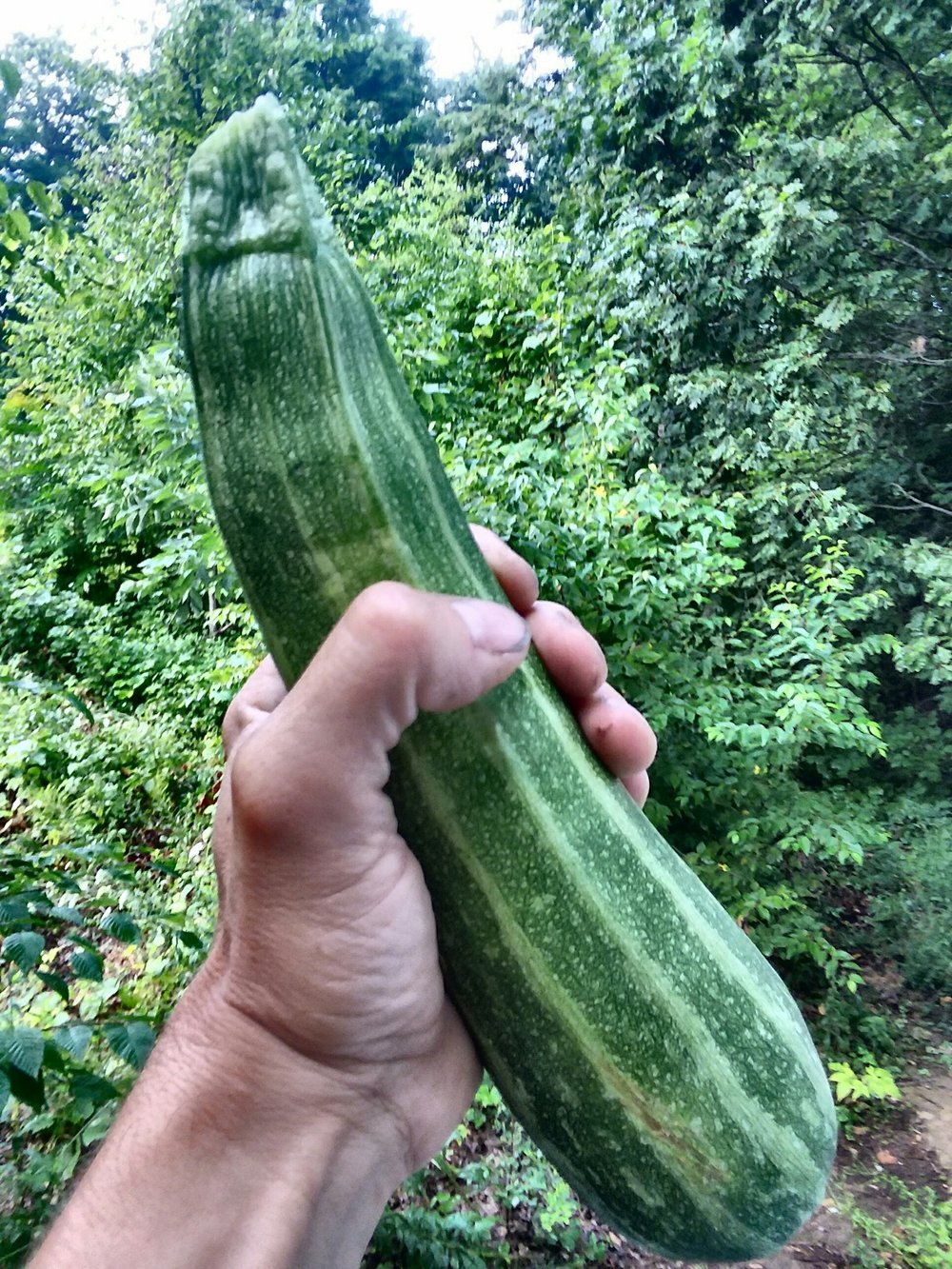 I barely have time to interact with my favorite communities on the steem blockchain, but we are enjoying creating a life in the woods and as we progress into building the infrastructure for this neo-tribal village, you will see more of me and this Land of Dreams!!!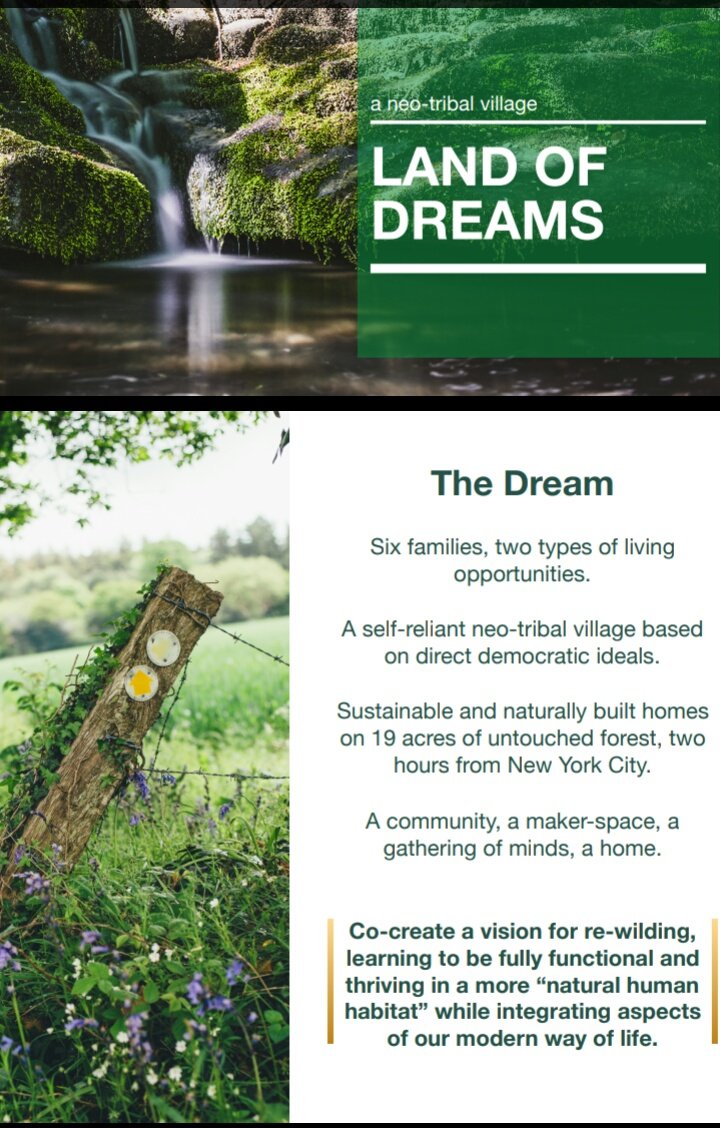 We are finally on instagram if you're interested in following here's our link: https://www.instagram.com/dreamland_xp/
I will have to find the app that links it to steemit soon!
I leave you today with this awesome rainbow we caught and were able to gather everyone who was around to pause whatever we were doing to enjoy the sight: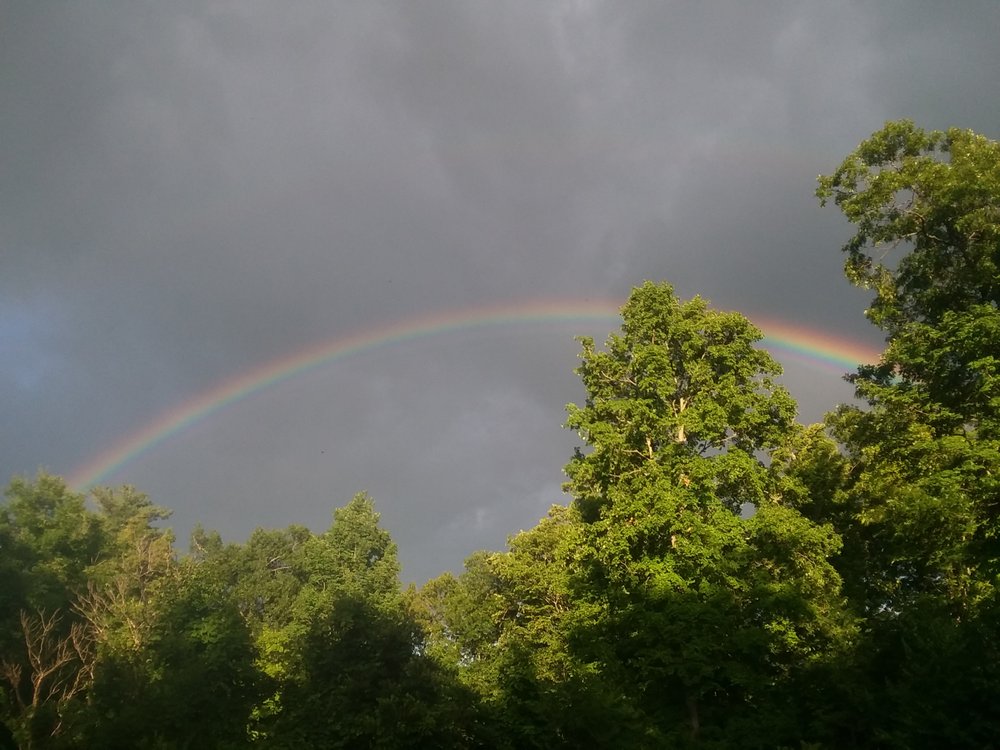 QUOTE OF THE MONTH: @NotConvinced
When we judge others through a subjective lens, we are no better than the negativity we fight.
(If you want your quote featured here, lookout for the next contest!)
THANK YOU FOR LOOKING, YOUR SUPPORT IS GREATLY APPRECIATED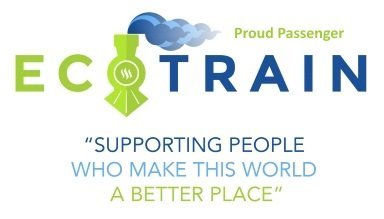 Join Us On Discord
If you want to know what really is inside this Coconut, take a look at my Humans Of Steemit.
And don't forget… Dreams Come True!