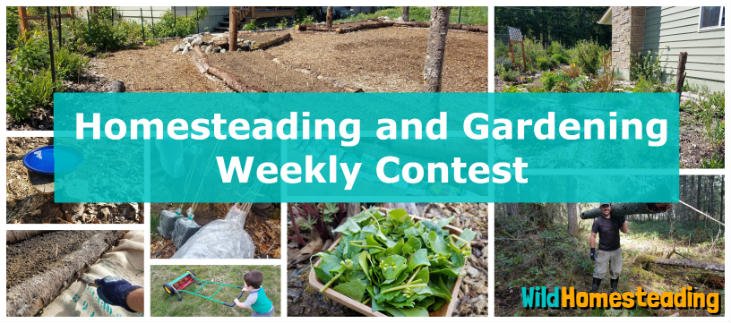 Welcome to the Homesteading and Gardening Weekly Contest! This last week there were 3 great entries to the contest.
The 3 entries were in no particular order:
Please check out these 3 posts--I always love seeing people gardening and I think they all deserve some love. And this week I decided to not pick 1 winner and instead just reward all 3 posts!
The Winner is... All 3 Entries!
All 3 posts are winners this week! 2 SBI for each!
Squash! Types, pests, knowledge! by @kindredacres
This is a great overview on growing squash including some awesome tips on how to deal with pests in a natural way.
Growing Egyptian walking onions. by @scottyt
I love perennial vegetables and Egyptian walking onions are on my list to grow! Really enjoyed this post and it was a great reminder for me to include these in my food forest plans for this fall!
I take seeds and grow them because they are tasty / おいしいので育てます by @akipponn
Saving your own seeds is a great way to garden and you can develop your own varieties overtime that are fine tuned to your own garden. I love that @akipponn found tomatoes that were great tasting, saved seeds from those, and is growing them!
Some Changes Moving Forward
Sorry all for the delay getting this out there. A couple things came up - Monday was my birthday and I'm getting ready to enter a new phase in my business and trying to improve my work/life balance.
Because of that I'm pulling back from STEEM. I won't be putting the contest back up for a while. I may come back to it at some point in the future but I'm not sure when.
I will write a post about why I'm pulling back but the gist is that from a business perspective the amount of effort I was putting into STEEM was not worth the benefit I was receiving. This has nothing to do with the price of STEEM--I have never cashed out and don't plan to now. Instead it has to do with the amount of traffic I could send back to my website from STEEM. I got some but it was fairly low and it took a lot of time and effort to even get the amount I have.
Anyways, I will write up a more detailed post soon sharing my thoughts on it all.
I will still be posting once or twice a week though I'm not sure what the content will be other than my regular weekly blog post. One thing I'm doing is exploring alternative content types that take less time to produce but would still be of value to all of you. Any tips on that?
Hopefully in the future I will be able to post more often. I actually have a second account that is going to be a personal account as opposed to a business account that I might start posting on in the future (but not yet).
Thank you all and I will still get on here to respond to comments.
---

---
Follow me for more posts all about homesteading, working with nature, and growing your own food: @wildhomesteading
And check out my blog - www.wildhomesteading.com for weekly in-depth posts on working with nature to grow your own food and start/build your homestead.