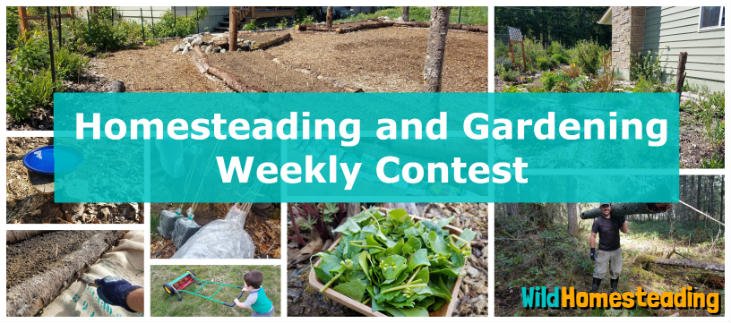 Welcome to the Homesteading and Gardening Weekly Contest! This last week there were 2 great entries to the contest.
The 2 entries were in no particular order:
Please check out these 2 posts--I always love seeing people gardening and I think they all deserve some love. These 2 posts were similar--they both discussed how to make your own organic mixture to either address aphids or help the plants grow.
But I had to pick one to be the winner...
The Winner is...
Fighting against insects 2 / 虫との戦い 2 by @akipponn
This post shared how Akipponn was controlling aphids through organic methods. In this case making and applying a fermented nettle and nettle/garlic tea. What I really liked about the method shown here is that all the ingredients could be grown on a small homestead or even a small urban lot. You just need some stinging nettles and garlic. From what Akipponn shared it looks like it is an effective treatment for aphids.
I would imagine that wild onions/garlic which can be found growing in forests in temperate climates could be used for this. Since nettles can also be found growing wild in temperate climates you could forage for all the ingredients for this mixture.
Thanks for a great entry!
Next Week Contest
On Monday the contest will be up again so watch for the announcement and please submit your own entry for consideration. The rules will be the same so check out this older contest announcement to see the rules and get a head start.
I hope to see your entry next week!
Thanks all!
---

Related Blog Posts
---
Follow me for more posts all about homesteading, working with nature, and growing your own food: @wildhomesteading
And check out my blog - www.wildhomesteading.com for weekly in-depth posts on working with nature to grow your own food and start/build your homestead.