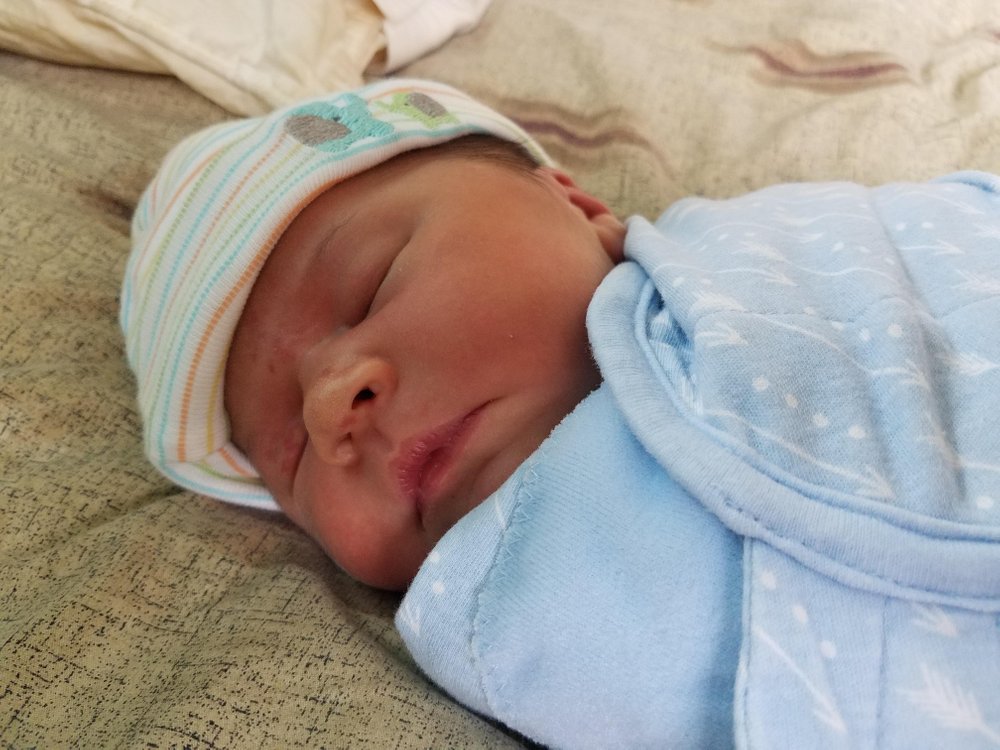 This homesteading report is a big one! I'm happy to announce that my daughter Naomi was born on Saturday (May 11th) at 7:15 pm weighing 8 lbs 2 oz and 21 inches in length.
My wife is doing great and Naomi's big brother Arden is having fun holding his baby sister (he is 2 years and 3 months old).
Naomi was born all natural at a midwifery.
I'm a bit behind on things associated with my business and STEEM but I'm working on getting caught up. But of course the new baby is my priority. I will get a post up about this week's blog post tomorrow but you can check out this week's blog post by following the link at the end of this post.
Luckily, I'm off work for just over a month and will be returning to work on a reduced schedule for the first month back so that is nice. So that gives me a lot of time to be with my family during these first couple months.
We are all very excited to have another little one join our homesteading family.
Thank you all!
---

Weekly Blog Post
---
Follow me for more posts all about homesteading, working with nature, and growing your own food: @wildhomesteading
And check out my blog - www.wildhomesteading.com for weekly in-depth posts on working with nature to grow your own food and start/build your homestead.