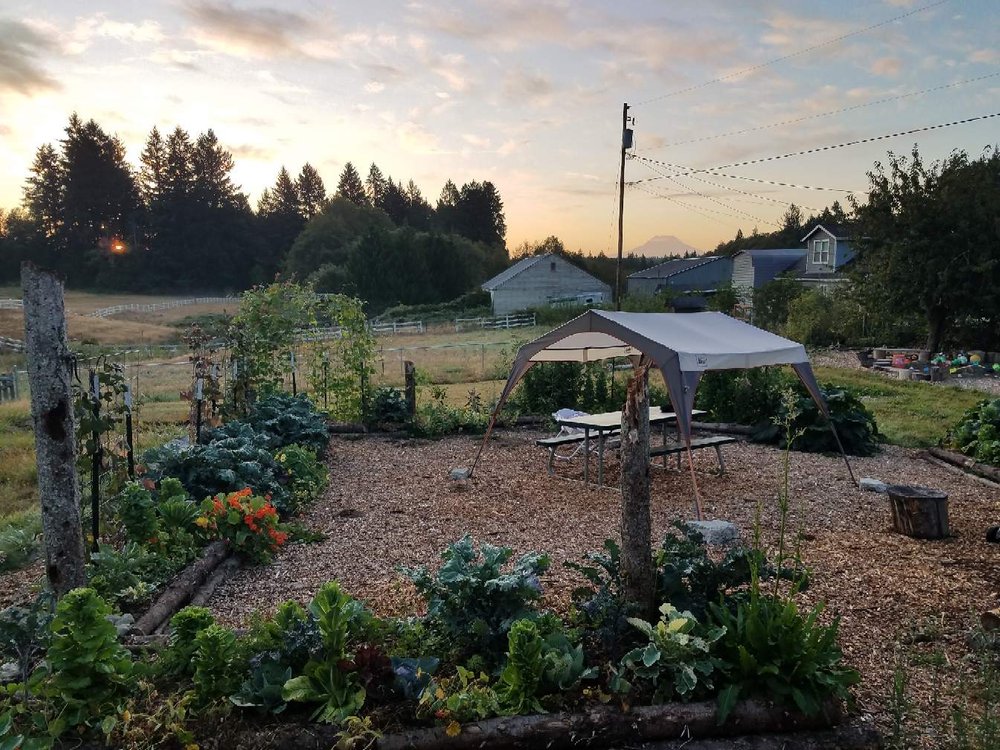 I woke up early this morning and managed to catch the sunrise over my kitchen garden looking out towards Mt. Rainier.
I just love the space created by this garden. As I was standing on my porch enjoying the sunrise I watched birds flying around visiting my plants including a hummingbird.
The hummingbirds love my scarlet runner beans.
This garden was just finished earlier this year and is just getting going.
The soil is fairly poor and it will be a while before it is filled with dark rich soil.
But there is already a ton of life and the gathering area in the middle is quickly becoming my family's favorite place to hangout. We just love eating dinner out there!
The next steps will be to add leaf mold to the garden after the frost kills most of the vegetables and then chop-and-drop everything else to help hold the leaf mold in place.
This will help build the soil and after several years of doing this the soil should be much better.
I'm also going to add a number of perennial vegetables including a bunch of wild edible vegetables.
It was a lot of work to build this garden (the beds are all buried hugelkultur beds) but I love the results and I can't wait to see how it does next year!
Further Reading:
Posted using Partiko Android